Welcome
Guided tours are offered daily at 11 a.m. and 3 p.m. (approx. 45 min) 
*Guided tours are contingent upon staff availability*
Click

here

to begin planning your visit.
Fort Meigs Historic Site is managed by the Fort Meigs Association, a 501(c)3 non-profit, on behalf of the Ohio History Connection
Garrison Ghost Walk
Oct 20,21, 27, 28 | Buy tickets here
Guided by lantern light, hear chilling stories of soldiers who once walked these hallowed grounds over 200 years ago! Experience ghostly tales around glowing campfires and candle-lit buildings within the eerie walls of Fort Meigs.
Proceeds from this event benefit ONMHA and are used to further educational programming at Fort Meigs Historic Site.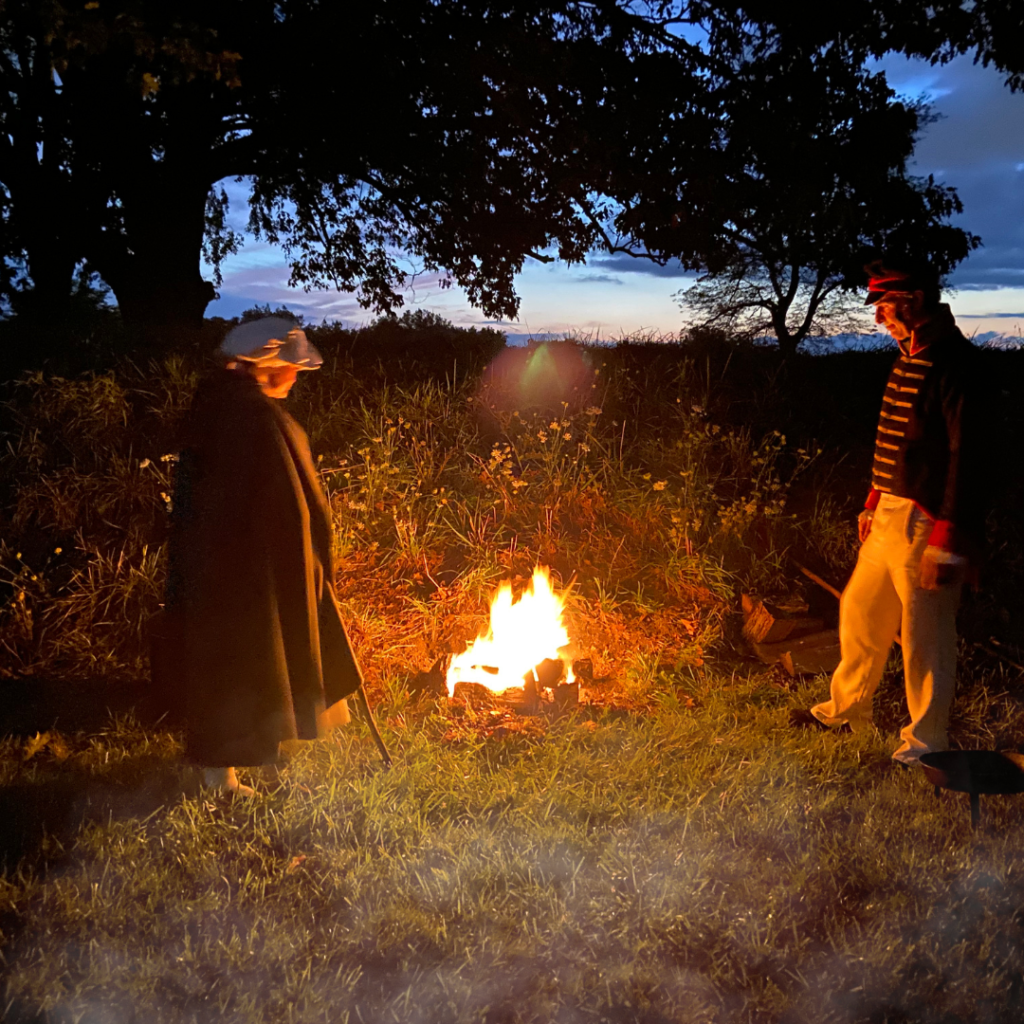 Second Sunday Tabletop Games
Next Second Sunday Gaming Day: Oct. 8
1:00-4:00 p.m.
Every second Sunday of the month we host historical miniature tabletop games in the classrooms! The featured games change every month. There are a variety of easy to learn games for all ages.